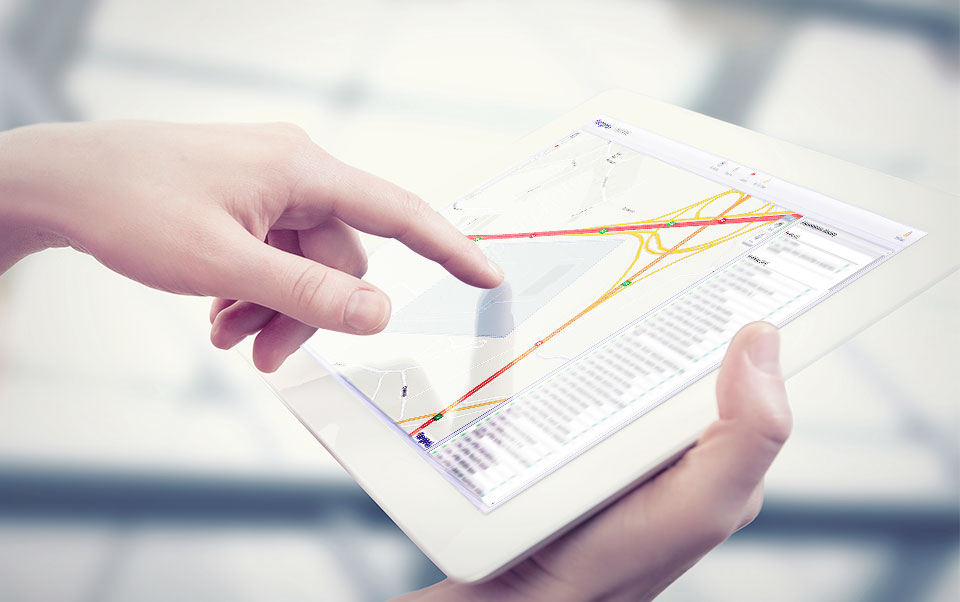 Monitoring
system
---
for your employees/devices/vehicles.
Possibility of data collection by mobile application or connection of dedicated devices.
Aggregation of data from multiple sources.
Online preview and automatic detection of stops.
Identification of the driver irrespective of the vehicle.
Extended
reporting
---
Geofencing – reports and location alerts, the ability to define multiple zones.
Determination of driving style – speeding reports and analysis of sensors (e.g. accelerometers).
Verification of planned routes with completed routes (derogation report).
Verification of sensors, e.g. fuel (detection of refuelling), temperature (cold stores), condition of built-in accessories (lowering the plough, starting the brine, opening the flap or rotation of the concrete mixer).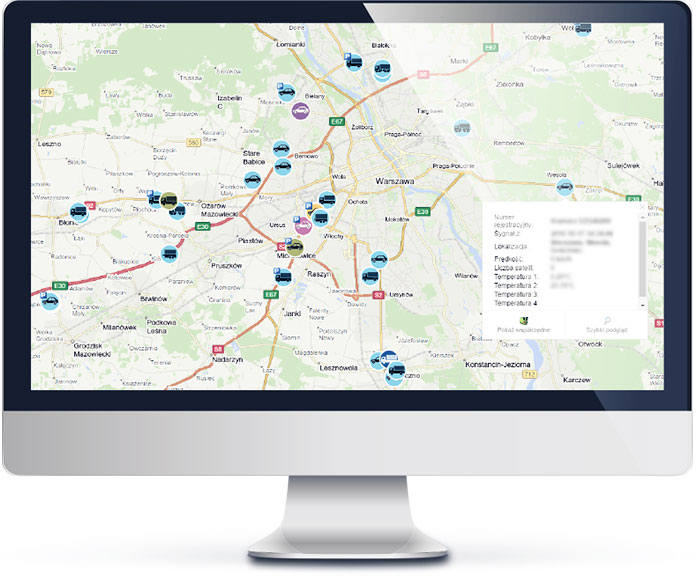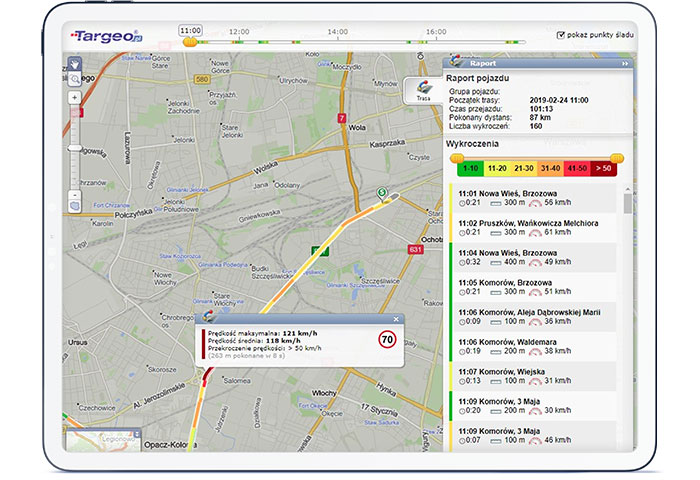 Alerts
configuration
---
Alerts for entering/leaving the area (so-called "geofencing")
Alerts to vehicle/application readings: sensors, speed, fuel loss, etc.
Possibility to receive alerts in the form of a text message (SMS), emails, entries in the system and PUSH notifications.