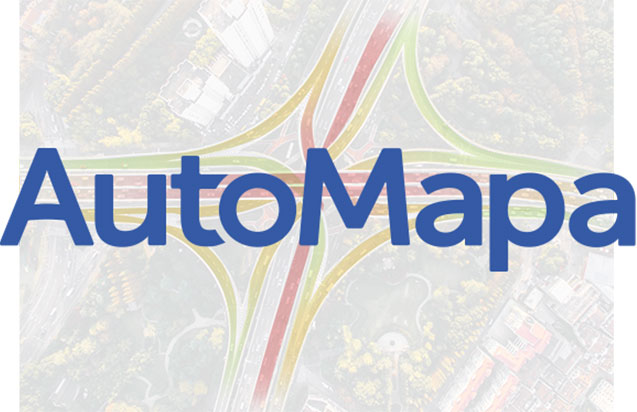 Traffic data
---
Data on road traffic intensity come from the monitoring of vehicles on Polish roads. We have been collecting data since 2006, constantly improving algorithms for learning and reasoning based on the time of day, type of day (e.g. weekend) or season.
Currently, every minute we receive signals from over 100,000 monitored vehicles, mobile devices and cabs.
Complete road network data
---
We have our own data – collected and updated on a continuous basis. When calculating routes, we can take into account numerous road attributes: road class (e.g. motorway or national road), road number with chainage, number of lanes, Traffic speed model, built-up area, speed limit, truck restrictions (DMC, axle load, dimensional constraints),
tolls (motorway or viaToll), turn bans, traffic lights, ferry crossings, railway crossings, etc.
The routes that can be calculated to include car, truck (>3.5t), bicycle and walking routes.

Optimisation
---
Our algorithms allow us to optimize routes in terms of time, distance or other customer criteria (such as the number of stops or no delays in the designated time windows). The original calculation model used depends on the number of intermediate points and the number of imposed optimization conditions, including time windows and other conditions.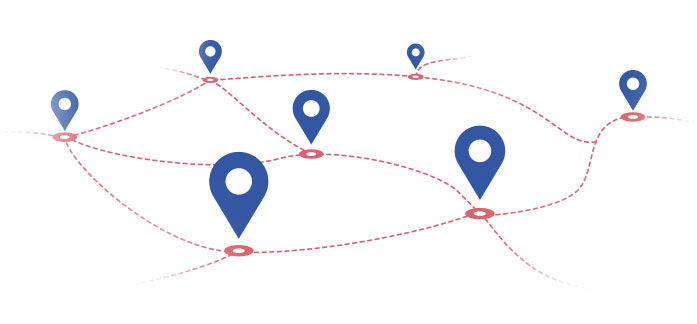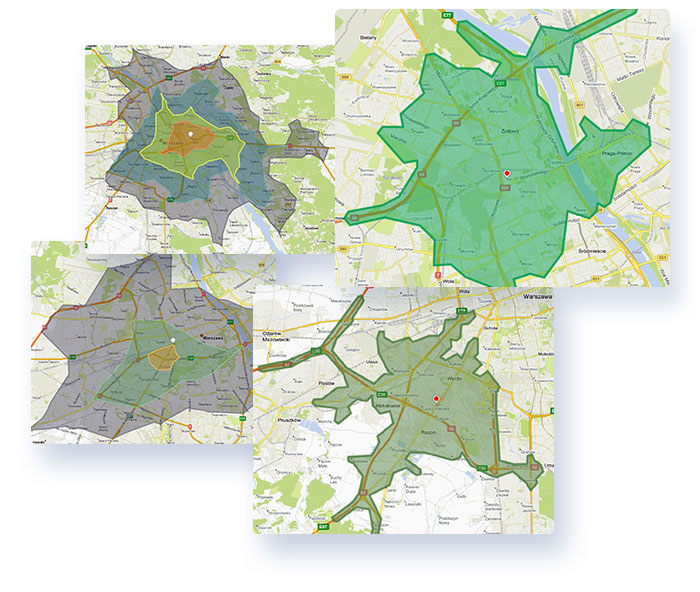 Access zones
---
Access zones, isochronous zones or catchment areas – this may be an area distant from the indicated place by the same, specified time of access/access. Example of use – for retail chains or ATMs, the area of influence of a point can be defined as a pedestrian access area within 10 minutes.